Our People
We Are Recclesia.
Our staff of conservators, consultants, craftsmen and women are the heart of our company. As a team, we all have a shared love of conservation alongside the qualifications and experience to underpin our natural enthusiasm.
We are forward-thinking, creative and innovative in our approach to conservation, whilst at the same time abiding by a finely tuned conservation policy based on national and international research, guidelines and standards for best practice.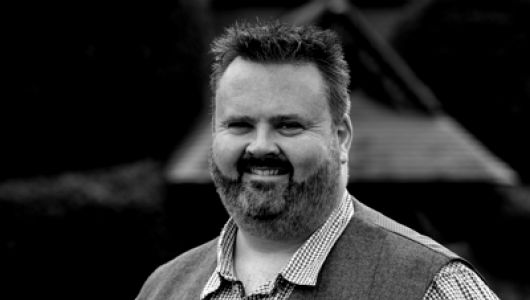 Jamie Moore
Managing Director
MSc Historic Building Conservation
BA (Hons) History
NVQ Level 6 Conservation Site Management
Jamie has been involved in the conservation of historic sites and buildings since 1998 and founded Recclesia in 2009. He grew up immersed in the conservation world thanks to his father Geoff Moore, who is a very experienced stone conservation specialist.
Alongside his practical experience Jamie has broad technical and academic knowledge, having completed a BA in History, an MSc in Building Conservation and an NVQ Level 6 in Conservation Site Management. He has a solid understanding of conservation theory and practice and has demonstrable experience applying this to the delivery of complex projects.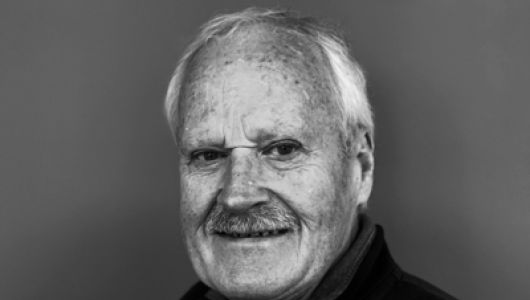 Geoff Moore
Contracts Director
City & Guilds Stonemasonry
Geoff has been working in the masonry conservation sector for over fifty years and has a wealth of experience and technical knowledge. He is called upon by architects and property owners for expert advice on complex masonry issues.
Geoff trained as a mason in the 1960s serving a seven year apprenticeship with H. A. Clegg & Sons of Chester before moving to London where he worked on buildings including Buckingham Palace and the Imperial War Museum. In 1979 he moved back to the North West and has worked on countless historic and listed buildings, leading teams of up to forty masons and training several apprentices along the way.
Geoff knows stonemasonry inside out and has been a leading light in conserving hundreds of our nation's most important buildings.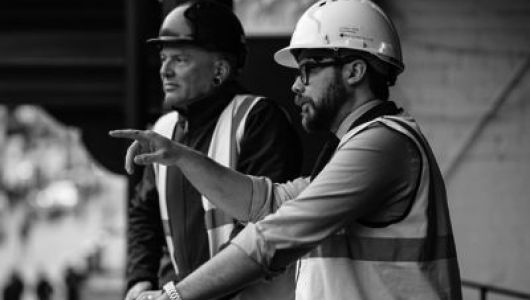 Lee Bilson
Heritage Consultant
MSt Building History (Cantab)
BArch
FRSA
Lee joined the team in 2016, taking up the role of Heritage Consultant, having previously provided conservation expertise on a wide range of building conservation projects across the UK and Europe.
Having obtained his BArch from Glasgow School of Art and his MSt in Building History at Cambridge, Lee has developed his fervent passion for the historic built environment, and has gained a thorough understanding of how best to care for it from his many years working in the sector; from managing the conservation of the Sovereign's Entrance Gates at the Palace of Westminster and The Temperate Glasshouse at Kew Gardens, to acting as a specialist consultant for The HMS Victory Trust.
He also provided his expertise as part of a European Commission FP7 research project, which aimed to develop innovative and environmental friendly materials to assist in the protection of immovable Cultural Heritage assets.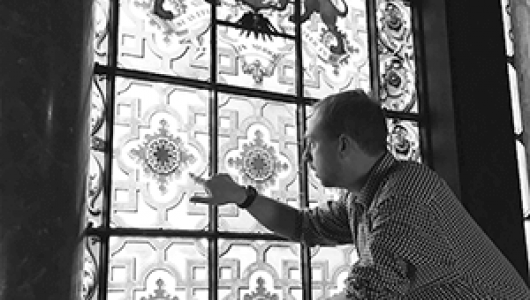 Stephen Evans
Contracts Manager
CIOB Chartered Member
TechIOSH
NVQ Level 3 Glass Processing
SMSTS
Temporary Works Supervisor
Stephen has been with Recclesia since 2011. Initially joining us as a specialist stained glass craftsman, he quickly became a key member of our team. In 2015 he was promoted to the position of Contracts Manager, focusing predominantly on the stained glass sector, carrying out many of our specialist surveys of historic stained glass, producing schedules of works and project cost estimates.
Stephen is qualified to NVQ Level 3 in glass processing, holds an IOSH NEBOSH qualification and has recently undertaken CPD training in surveying with RICS.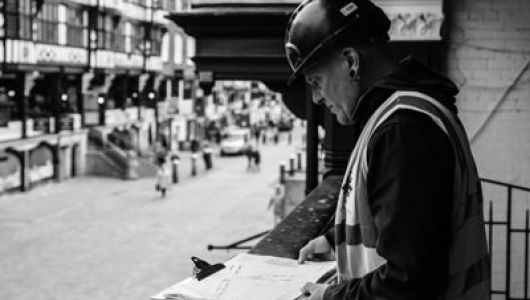 Paul Warrand
Contracts Manager
Paul has been working with stone for almost twenty years and is an experienced sawyer and mason, having worked with Recclesia since its inception.
In his role as Contracts Manager, Paul has managed a number of challenging conservation projects including those completed at the Clive Engine House, works to Castel Dinas Bran (a castle on top of a mountain), Rhuddlan Castle, and Wenlock Priory.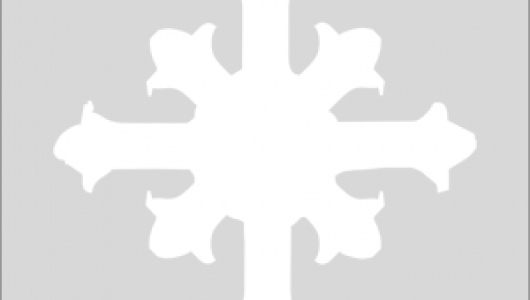 Laura Owen BA (Hons)
Accounts Manager
BA (Hons) History
PGDL & LPC
Internal QMS Auditor
Laura has been with Recclesia for over ten years, overseeing accounts and administrative staff. Laura is also a qualified legal specialist and quality auditor and takes responsibility for many operational aspects of the company.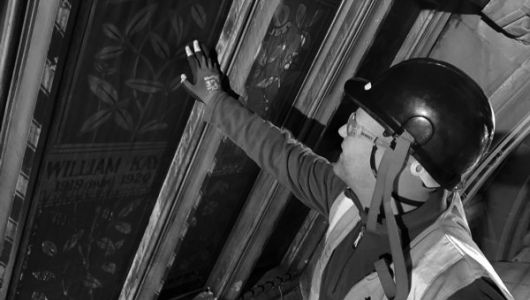 Paul Warrand Jr
Masonry Foreman
NVQ Level 3 Stonemasonry
SMSTS
Paul has 17 years of experience working in the heritage sector as a stonemason. In his role as Masonry Foreman with Recclesia, he has been responsible for overseeing and working on some of our most outstanding masonry conservation projects including several phases at Witley Court and Wenlock Priory for English Heritage.
Paul is very experienced in both stone conservation and the production of new architectural masonry and takes the lead in both aspects. He has a thorough understanding of stone conservation philosophy in theory and in practice and is adept at applying his knowledge to issues faced on site.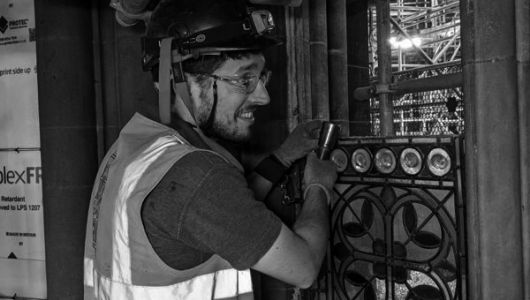 Matt Batters
Glazier & Metalwork Conservator
After serving an apprenticeship with Recclesia under the tutelage of his father Mike Batters, Matt has taken on the role of lead metalwork specialist. Matt also leads the stained glass installation team, overseeing the removal and installation of windows on all of our specialist glass conservation projects.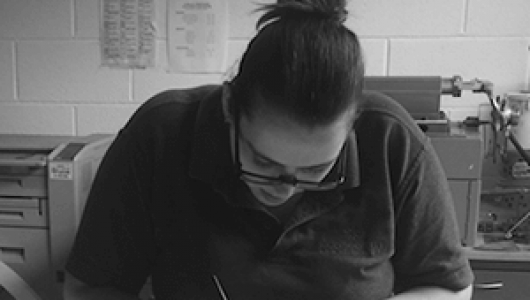 Katherine Walton
Conservation Studio Manager
Katherine has been providing stained glass expertise for Recclesia since completing her MA in Glass in 2004, and has continually developed her expert knowledge in the field.
As a conservator of glass, Katherine has been instrumental in the success of some very complex stained glass conservation projects and has worked miracles with seriously damaged historic glass thanks to her technical knowledge and her creative approach to advanced glass conservation work.
Katherine has recently completed the Chemistry for Conservators course run by IAP and regularly delivers specialist glass training courses in Liverpool.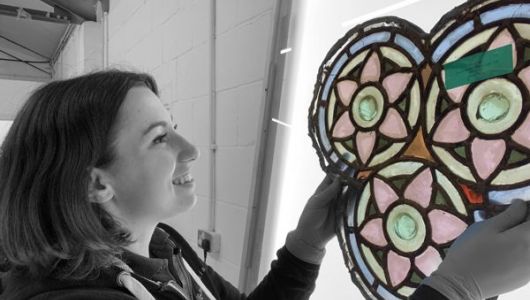 Carlotta Cammelli MA
Graduate Conservator
MA Stained Glass Conservation & Heritage Management
MA Art Gallery & Museum Studies
BA (Hons) Cultural Heritage
Carlotta joined the Recclesia studio as a Graduate Conservator after completing her second masters in Stained Glass Conservation and Heritage Management at the University of York.
Having previously completed a masters in Art Gallery and Museum Studies, Carlotta has brought a new perspective on conservation and management of heritage assets to the team.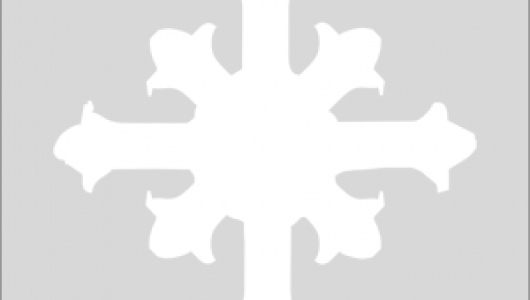 Gordon Marsh
Stonemason
City & Guilds Stonemasonry
Gordon has been with Recclesia for ten years and began his career in masonry at Weymouth College where he undertook an apprenticeship. Gordon has been working alongside Geoff both at Recclesia and previously at Chester Masonry Group for over thirty years.
Gordon is an extremely experienced mason with an extraordinary eye for three dimensional detail, and is particularly adept at reproducing historic details in new stone for incorporation into conservation schemes.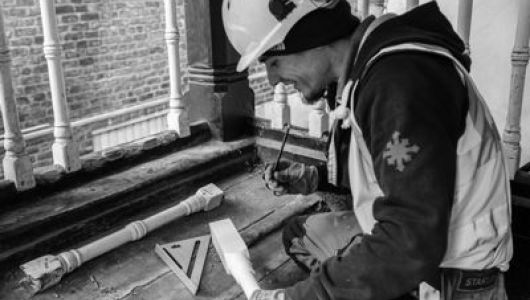 Jim Griffith
Heritage Joiner
NVQ Level 3 Heritage Joinery
SMSTS
Jim is a skilled Heritage Joiner, and is experienced in the principles of timber conservation. He has completed numerous complex timber conservation projects for Recclesia.
Jim has also assisted with the installation of new joinery as part of reordering works to several listed Churches. He has a creative approach to conservation issues and an enviable ability to meld old and new work together.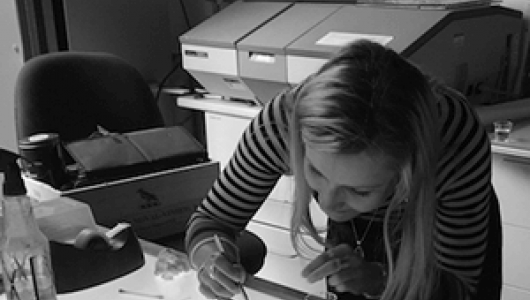 Elizabeth Sinkova
Stained Glass Artist & Designer
BA (Hons) Architectural Glass
Elizabeth joined Recclesia in 2016 as a specialist stained glass artist and designer, with a background in architectural and stained glass painting and conservation.
Having obtained a first in Architectural Glass from Swansea and Glass Painting from The Glass Making School in the Czech Republic, she joined after a 40 week work placement awarded by The Worshipful Company of Glaziers And Painters of Glass. This gave her the opportunity to work at a number of prestigious glass studios with the UK and Germany, including Reyntiens Glass Studio, Canterbury Cathedral, and Salisbury Cathedral.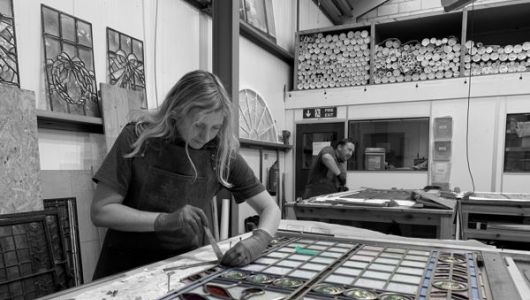 Kate Ladyman
Stained Glass Conservator
Kate has thirty years of experience working with historic stained glass and takes the lead on the rebuilding of stained glass into new leadwork following its conservation and repair, as well as the design and redesign of lead nets for old and new windows alike.
Kate has a keen eye for detail and has been responsible for many of the studio's flagship commissions and projects involving the reclamation and relocation of stained glass.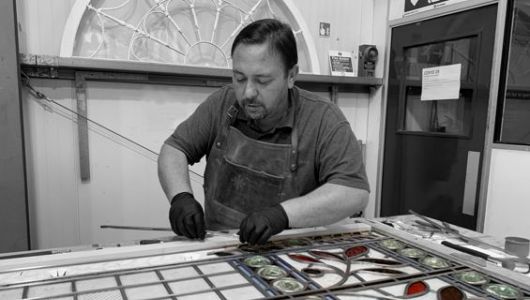 Emerson O'Connor
Stained Glass Conservator
NVQ Glass Processing (Stained Glass)
Emerson has been working with stained and leaded glass for over thirty years, and specialises in the repair and reconstruction of historic leadwork. He has worked on some of Recclesia's most complex and challenging projects.
As well as working in the studio, Emerson joins the installation team from time to time to provide expert support on the reinstatement of stained glass following studio conservation work.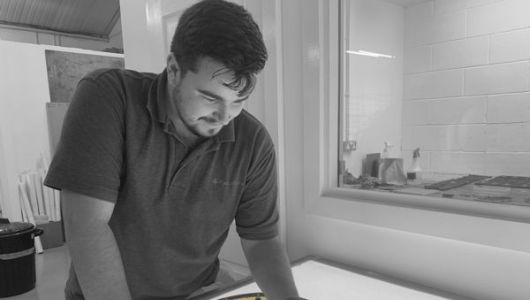 Aiden Bell-Smith BA (Hons)
Graduate Glazier
BA (Hons) Glass & Ceramics
Aiden joined Recclesia in 2020 having completed a degree in Glass & Ceramics with the National Glass Centre at Sunderland University. Aiden is a talented glass maker and has a particular interest in figurative work in glass, as well as design of contemporary stained glass.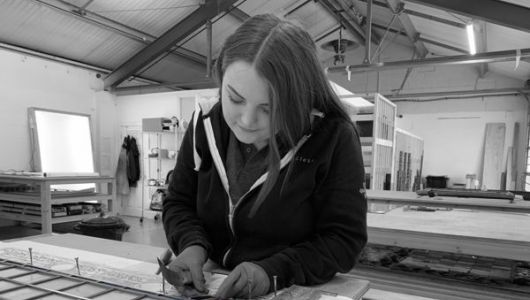 Kate Waddicor BA (Hons)
Studio Trainee
BA (Hons) 3D Design
NVQ Glass Processing (Stained Glass)
Kate joined the Recclesia team as a trainee having worked for a number of years in more modern glazing workshops. Backed by a degree in three-dimensional design, Kate has a meticulous eye for detail, something which has proven a valuable characteristic in training to conserve historic glass.
Kate is currently working towards achieving an NVQ Level 3 in Glass Processing (Stained Glass).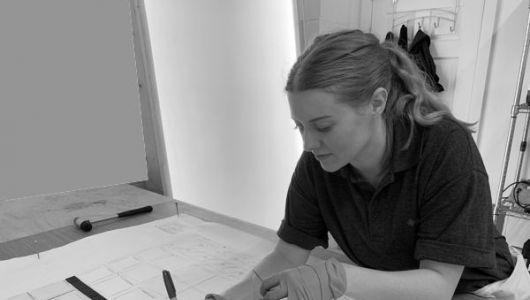 Alison Mowbray
Studio Trainee
Alison joined the Recclesia studio in 2021 and is our most recent recruit. With a background in glass crafts and hosting workshops at the Manchester Craft Centre, Alison will be working towards an NVQ Level 2 as she progresses through the company's in-house traineeship scheme over the coming year.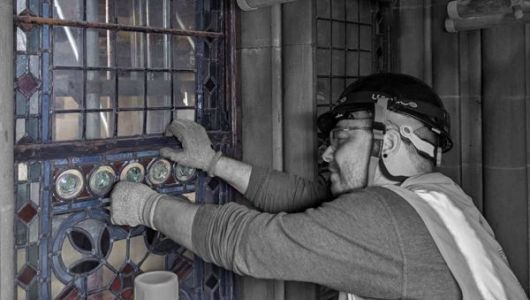 Tom Ball
Specialist Glazier
Tom joined Recclesia in 2018 as a trainee glazier and metalworker, and has progressed to become a supervisory member of the specialist glazing team who remove and reinstate stained glass. Tom has been training in metal conservation skills too, a key part of being able to take a holistic approach to the care and repair of historic glazing schemes.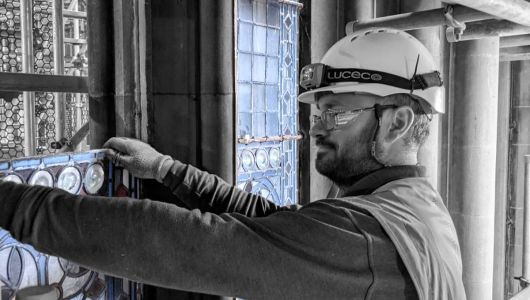 Sheridan Wilson
Specialist Glazier
Sheridan has a background in masonry repair and joined Recclesia in 2017 and is part of the site team of specialist glaziers responsible for removal and reinstatement of stained glass and leaded windows from historic buildings. His skills with stonework and lime mortars are an important part of the glazing team's repertoire of skills when working on highly significant buildings.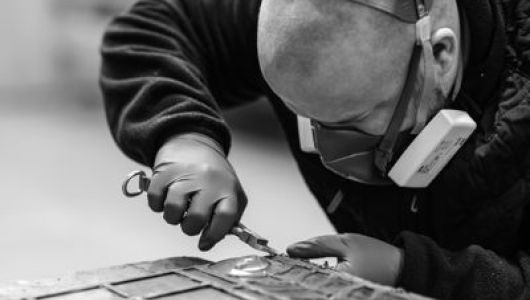 Josh Warrand
Conservation Site Supervisor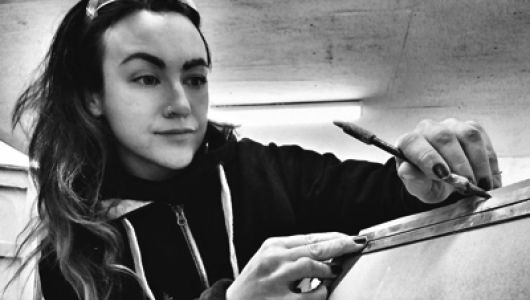 Paula Baron
Stonemason
NVQ Level 2 & 3 Heritage Masonry
IHBC Marsh Award Successful Learning in Heritage Skills 2020
North West Advanced Apprentice of the Year 2019
Canal and River Trust Apprentice of the Year 2017
NVQ Conserving & Maintaining Britain's Waterways
Paula joined Recclesia in 2021 following five years with the Canal and River Trust where she learnt fixer and banker masonry, brickwork, carpentry, and all manner of river and canal repair techniques, ultimately qualifying as a Heritage Mason and picking up just a few awards along the way!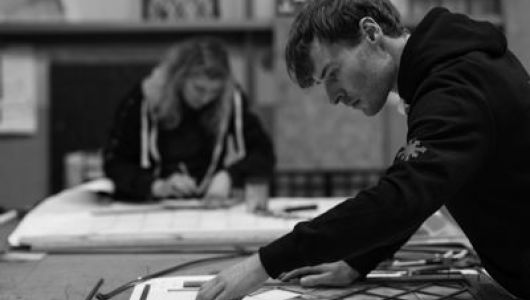 Harry Cunliffe
Trainee Conservator
BA Illustration
Diploma in Art and Design
Harry joined Recclesia following a couple of years working in modern glass processing. His passion for illustration, art, and history lends itself well to conservation work, a career path which we are pleased to be creating for him as a trainee in studio-based stained glass conservation.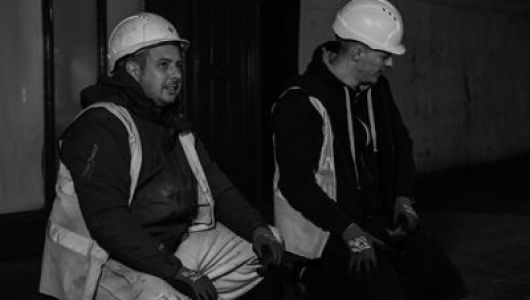 Craig Ellis
Conservation Assistant
Craig has been with Recclesia for five years and originally trained in bricklaying, later moving into site-based masonry work. Craig is particularly skilled in the use and application of lime mortars, both NHL mixes and hot lime mixes, and has assisted with conservation projects including both Porth Mawr and Beaumaris Castle for Cadw.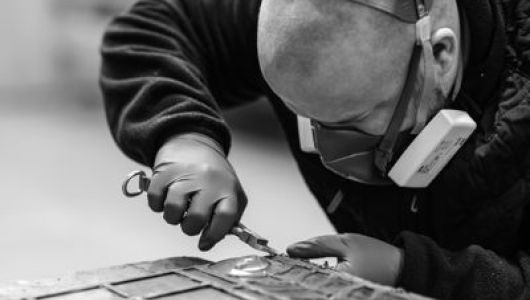 Jake Warrand
Conservation Assistant
Jake has been working with Recclesia for three years and is known for his organisational skills and housekeeping standards. Jake has worked on several high profile Recclesia projects including Manchester Town Hall and the Chester Rows HAZ scheme.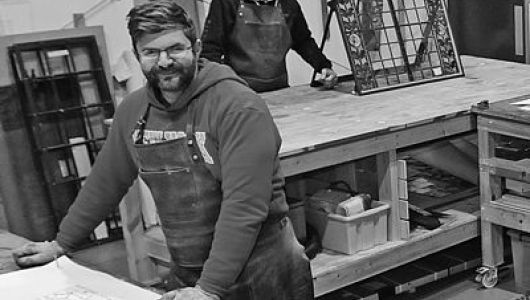 Sion Owen
Conservation Assistant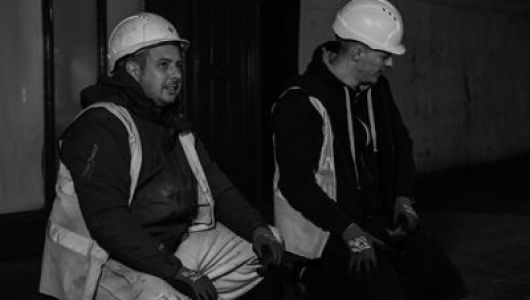 Leon Cowes
Conservation Assistant
Leon has been working as an assistant to the conservation team on site at Recclesia for a couple of years, and is our most unflappable and obliging team member! Joining us straight from school, Leon has worked on several flagship Recclesia projects including the Chester Rows HAZ scheme.